Glaucoma Treatment from Dr. Dorothy Park and Associates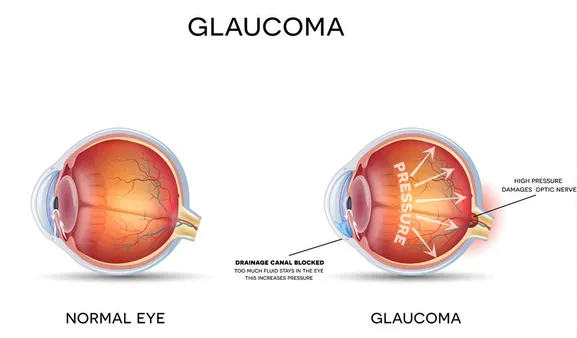 Even in this advanced medical age, there are some diseases and disorders that cause irreparable damage. Glaucoma is one of those ailments, and by the year 2020, it's expected to afflict well over 3 million Americans. The good news is that the damage caused by the disease can be limited through early diagnosis and prompt treatment. Here at the office of Dr. Dorothy Park and Associates, we can detect any early signs of glaucoma and help you maintain optimal eyesight for life.
Glaucoma's Causes, Risk Factors, and Symptoms
Glaucoma actually refers to a number of specific diseases and disorders which can cause damage to the delicate fibers of the optic nerves. But in most cases, it's caused by an excess of fluid inside the eye that puts undue pressure on those nerve fibers. The eye's aqueous humor is constantly being produced, meaning that the excess has to be expelled through a drainage angle near the iris on a constant basis. When this drainage system isn't working correctly, the pressure builds up until the optic nerves sustain permanent damage. The two main types of glaucoma are:
Open-angle glaucoma - This common form of glaucoma occurs when the drainage system is functional but sluggish. It may cause no symptoms for many years before your peripheral visions start to go.
Angle-closure glaucoma - If the irises get stuck to the lenses (higher risk for the larger lenses of older individuals), or some other total obstruction occurs in the drainage system, you may experience sudden, acute vision loss, nausea, and headaches. This is an emergency that calls for immediate care.
Glaucoma risk rises with age, especially after age 60. African-American and Hispanic heritage is another risk factor for glaucoma. Hypertension, diabetes, heart disease, and other underlying health problems may raise your risk as well.
Treatment Options from Our Columbia Eye Care Professional
Our Columbia eye care professional evaluates your eyes for possible glaucoma during every comprehensive eye and vision exam. We use a tonometer to check your eye pressure to see whether that pressure threatens your optic nerves. Visions tests can reveal early peripheral vision loss, while evaluation of the optic nerves can also reveal signs of damage. If you have glaucoma, our eye doctor can prescribe a combination of lifestyle changes, medicated eye drops, and oral drugs to help you maintain safe eye pressure levels and minimize any further damage.
Your Best First Defense: An Eye Exam at Our Optometry Center
Our Columbia eye doctor can help you protect yourself against glaucoma's effects. Start today by calling our optometry center at (803) 254-6306 to schedule an eye exam! Dr. Dorthy Park & Associates is more than happy to help you with all vision care needs!