About Dr. Dorothy Park & Associates
At Dorothy Park & Associates, better sight for all of the community is our vision, and this team offers a high-quality level care that exceeds the expectations of our patients in Columbia, SC and the surrounding area. We know how important your sight is, and we aim to help you any way we can to get you seeing clearly quickly.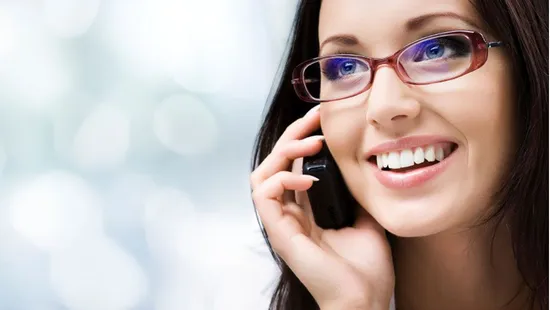 Who We Are
We're a team of experts with many decades worth of experience between us. We genuinely care about our patients and their vision. We treat every patient like they're unique because we believe each one of our patients deserves an experience tailored to their needs since each person requires a different level of care. Our staff consists of individuals who are knowledgeable and understanding. They take the time to explain your diagnosis in a way you understand because you should be in charge of your own eye health and be able to make sound decisions based on your own judgment and comprehension. Whether you have a question about billing, your condition or your eyewear, we're here to answer it. We take the time to thoroughly explain, so you never have to leave our office wondering anything. We're also available anytime during our office hours to answer your questions.
Our Columbia, SC Eye Care Professional
Our eye doctor, Dr. Dorothy J. Park, has spent more than 25 years as an eye care professional and business owner. She enjoys every aspect of eye care, so whether you just need an eye exam and a pair of glasses or you have an eye condition and desire LASIK, Dr. Park will happily assist. She prides herself on providing care promptly and at a price you can afford. Dr. Park will go beyond your expectations to supply you with more than just an appointment; she genuinely gives patients an eye care "experience." Dr. Park is a South Carolina native, even though she completed her degree in optometry from the University of Alabama at Birmingham School of Optometry. Additionally, she completed a residency program at the Veterans Administration Medical Center in Birmingham. Dr. Park is actively involved in the South Carolina Optometric Physicians Association. She's also part of the American Optometric Association. Not long ago, she became a Diplomate of the American Board of Optometry.
Services We Provide
Every member of our staff wants to serve patients in every way possible. That's why we offer an assortment of eye care treatments and conduct comprehensive examinations. We recommend that a child's first eye examination to be before age 1, and then at age 3. At age 3 we can gather a tremendous amount of information about the development of the visual system. The eye health needs to be evaluated every year thereafter.
Those who wear contacts or glasses, who have a condition that causes vision issues such as diabetes, or those who are genetically predispositioned to eye problems should definitely see us annually for a thorough eye examination.
In addition to the most sophisticated contact lenses prescribing, we also pride ourselves in the huge diverse of eyewear selection. Please see our list of the designer eyewear we carry.
Contact Us
To learn more about our staff and services or to schedule an examination, contact Dr. Dorothy Park & Associates in Columbia, SC at (803) 254-6306.