Astigmatism Treatment with our Columbia Eye Care Professional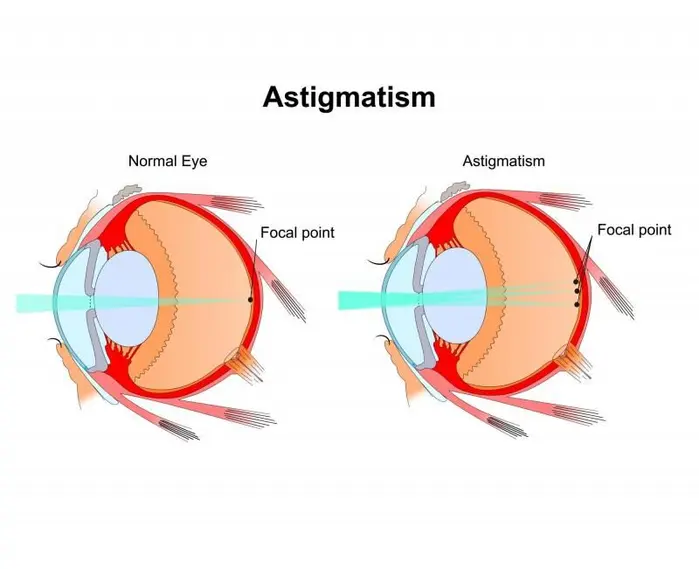 When you have a perfect or near-perfect vision, your eyes are most likely round-shaped. When something causes your eye shape to change, this can affect your ability to see clearly. This condition, known as astigmatism, is common and can be treated with proper care. At Dr. Dorothy Park & Associates, we offer testing and treatment for astigmatism, so you can see more clearly.
Causes of Astigmatism
The underlying cause of astigmatism is not fully known. You might have been born with it, or you might get it after having eye trauma or an eye disease. When you have astigmatism, the surface of your eye has a more oval shape rather than a rounded shape, which makes it harder to see clearly.
Symptoms of Astigmatism
Astigmatism typically causes you to have blurry vision. You might also have eyestrain and trouble seeing at night. Other symptoms that can occur with the condition include excessive squinting to help you see more clearly or headaches, which are often linked to eyestrain. At Dr. Dorothy Park & Associates, we offer optometry services to help treat this condition.
Diagnosis and Treatment of Astigmatism from Our Columbia Eye Care Professional
Our Columbia eye care professional can provide you with a comprehensive eye exam that includes checking for the way that your eyes are able to bend light. If there are any abnormalities, our eye doctor can determine if they are caused by astigmatism. If you receive this diagnosis, we will discuss treatment options with you.
Treating astigmatism generally involves helping you see clearly and making your eyes feel more comfortable. You might benefit from wearing hard-to-fit contact lenses, which help correct your vision, or you might opt for eyeglasses to see better. Surgical procedures, called refractive surgery, are also used to treat astigmatism in some cases, especially for those who do not want to wear corrective lenses.
Hard-to-Fit Contact Lenses for Astigmatism
Regular contact lenses usually do not offer a comfortable fit for those with astigmatism, since this condition causes irregular eye curvature. However, there are certain types of contact lenses that you might be able to wear in order to correct your vision. Toric contact lenses are special ones that are made for those who have astigmatism. These lenses are available in soft form or gas permeable. Our eye care professional can help you choose the right type for your eyes and ensure that they fit you comfortably.
Contact Our Eye Doctor in Columbia
If you have signs and symptoms of astigmatism, please contact Dr. Dorothy Park & Associates to make an appointment with our eye doctor in Columbia. We provide treatment for this vision problem, as well as other eye care services, including eye and vision exams.