With good vision, you can fully enjoy the beauties of the world around you. Eye care services from Dr. Dorothy Park & Associates, your go-to eye doctor in Columbia, SC, can help maintain your vision at its best. Our professional eye care services can benefit your entire family, from the youngest toddler to senior grandparents. Here's what you can expect from our dedicated optometry team. Routine eye care is the secret to maintaining optimal sight. Whether you wear corrective lenses or not, you should have your eyes checked annually by an optometrist you trust.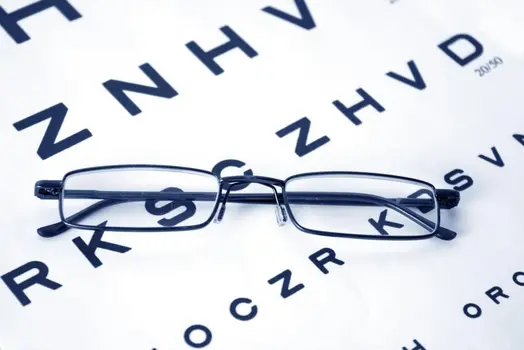 Eye Exams
Annual eye health and vision exams are among the professional eye care services we provide. With the exception of sleeping, your eyes are used constantly, day in and day out. This can take a toll on the quality of your sight. Over time, you may develop refractive errors in your vision that affect your visual clarity up close or at a distance. Our eye doctor can detect these problems during an eye exam and prescribe corrective lenses to restore optimal sight.
Treatment of Eye Diseases and Conditions
Eye exams and screenings can also uncover early warning signs of eye diseases and conditions that can cause permanent vision loss. Seniors are at a greater risk of developing incurable eye diseases like glaucoma, diabetic retinopathy, and macular degeneration. By detecting these problems early, your optometrist can provide treatments to manage their symptoms and help preserve your sight.
Eye Injuries/Infections
If you suffer from an eye injury, dry eye, or eye infection, you can contact your Columbia optometrist for treatment. We also treat pediatric eye conditions like strabismus and lazy eye and offer professional consultations for eye surgeries like LASIK and cataract surgery.
Eyeglasses
If you need eyeglasses to improve your vision, our in-house optical lab can fill your prescription without delay. We carry an extensive inventory of designer frames that can be paired with high-tech single, multi-focal, or progressive lenses to create the perfect pair of glasses for you. In addition to prescription eyeglasses, we can manufacture sports glasses, specialty sunglasses, and safety glasses for your personal use.
Contact Lenses
Are contacts more your style? We will schedule a contact lens exam and fitting to help you determine the best contacts for you. In addition to traditional soft contacts, we offer daily and extended-wear contacts, RGP contacts, and hard-to-fit contacts for people with dry eye, presbyopia, keratoconus, and other eye conditions that require the use of special contacts to improve their sight.
Contact Our Optometrist in Columbia, SC
Are you looking for an eye doctor near you? To schedule eye care services at Dr. Dorothy Park & Associates, call us today at (803) 254-6306.