Eye Disease Treatment at Dr. Dorothy Park & Associates in Columbia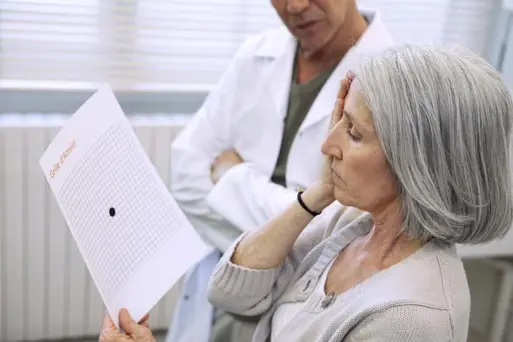 At Dr. Dorothy Park & Associates, we have a team of highly-qualified and experienced eye care professionals and vision professionals who can diagnose and treat most major eye diseases. Your eye health and vision is our primary concern, which is why we are committed to providing the best possible optometric eye care needs.
Symptoms of Eye Diseases
There are various type of eye diseases and each has its own symptoms. These symptoms include, but are not limited to, chronic headaches, blurry vision, eye pain, double vision, and dimmed vision. If you are experiencing any change in vision or one of the symptoms mentioned, contact our office to schedule an exam right away. Our eye care professional can use your symptoms to determine if you have an eye disease or if it's another type of vision issue that needs correction.
Diagnosing Eye Diseases
In order to better diagnose eye diseases, our eye care professional performs comprehensive eye exams. This will allow them to evaluate how well your eyes are functioning and assess any symptoms you may be experiencing. Our eye care professionals can accurately diagnose your eye disease and recommend the proper treatment.
Not All Eye Diseases Cause Symptoms
While most eye diseases have noticeable symptoms, some do not. Glaucoma, one of the most common of eye diseases, can go absolutely undetected until the vision is compromised. That is why it's essential to have regular eye exams. Our eye care professional can identify Glaucoma during its early stages, which is essential when trying to prevent further damage to your vision. There are other eye diseases that do not cause significant symptoms but can be detected during a routine eye exam and treated as early as possible.
Eye Disease Treatment
Eye disease treatment may vary based on which disease is present. Damage or loss of vision is also a big factor on what type of treatment you will receive for your particular eye disease. Some treatments may include oral medications and/or eye drops, while other diseases may require corrective surgery. Unfortunately, there are diseases that have no cure, which will require ongoing eye care professional visits to prevent further loss of vision or at least slow down the progression of the eye disease.
We Diagnose and Treat the Following Eye Diseases
Dry Eye
Pink Eye (Conjunctivitis)
Diabetic Eye Care
Cataracts
Glaucoma
Macular Degeneration
Schedule Your Optometry Appointment Today!
If you are located in or near Columbia, SC and need an eye care professional you can trust, look no further than Dr. Dorothy Park & Associates! Our team is experienced and they truly care about providing you the best eye care possible. To learn more about our services or to schedule an appointment, please visit us today or call (803) 254-6306.
Dr. Dorothy Park & Associates has been servicing Columbia, SC for over 28 years. Put your trust in our board-certified eye care professional! We're here for you!