At Dr. Dorothy Park & Associates, we always put patients' needs first. That means we care about the quality and style of your prescription eyewear, and we go out of our way to ensure a perfect prescription and a perfect fit for every patient. If you need a new pair of eyeglasses, our Columbia eye care professional can take care of every step, from determining your current refractive error to fitting your prescription lenses into a pair of high-end frames. If you want to look your best, look no further than our optical shop.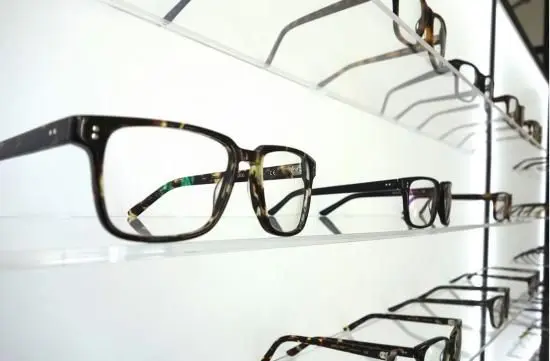 Browse Our New Designer Frames
Our optometry team understands that eyewear is more effective when it's comfortable and durable, so we give you plenty of stylish, flattering designer options to complete your everyday look. After your eye exam, browse our Columbia optical center to see all the brands and styles we offer our patients. We work with top designers and eyewear brands to keep a stock of high-end designer frames. These glasses and frames will protect your custom prescription lenses while elevating your style and confidence, and we encourage you to express yourself and choose a style that works with your look.
Flatter Your Face with Different Frame Shapes
Your eyeglasses play a crucial role in protecting your eyes and maintaining your vision. Our eye care professional will always make sure the fit and prescription are right for you, to prevent any slippage or eyesight problems that could harm your vision instead of helping it. However, your custom eyeglasses will also play a role in the way your face looks, and our optometry team wants to get that right too.
We'll help you find frames that complement your face shape, size, and complexion. For example, round and wide frames offer pleasing balance for people with long, angular faces. Certain frame colors and materials may even bring out your natural skin tone and hair color, elevating your everyday style and making your features "pop" in a whole new way.
Customize Your Prescription Lenses with Frames
After you select the designer frames you want, we'll start the customization process. Most of our frames are available for prescription eyeglasses or sunglasses, but UV protection is an option for both, and we encourage you to add UV-resistant lenses to make your new designer lenses as protective as possible. Our Columbia optometry center also offers protective coating and specialty lenses for patients with eye conditions or active lifestyles.
Schedule an Eye Exam with Our Columbia Eye Care Professional.
Does your eyewear need an update? Whether you need to correct your lens prescription, pick out new designer frames, or both, we have your eye care needs covered at our optometry center in Columbia, SC. Call (803) 254-6306 to schedule an eye exam or learn more about our designer frame options at Dr. Dorothy Park & Associates. Your designer eyeglasses will be the perfect fit for your eyes and your style.
Designer Frames By:
| | | |
| --- | --- | --- |
| Roberto Cavalli | Prada | Tom Ford |
| Michael Kors | Burberry | CoverGirl |
| Jonathan Paul | Bebe | Kenneth Cole |
| Light Tec | RecSpecs | LidoWest |
| Cole Haan | Scott Harris | Haggar |
| | | |