Optometry Services at Dorothy Park & Associates in Columbia
Keeping your eyes healthy and your vision at its best is our job at Dr. Dorothy Park & Associates in Columbia. We take pride in always providing our patients with comprehensive care of the highest quality. Our optometry services are available to men, women, children, and seniors. For all of your eye care needs, make our eye care professional and staff your first call.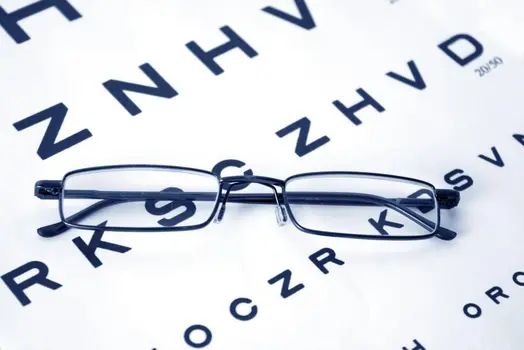 Comprehensive Optometry and Eye Care Services In Columbia You Can Depend On
Our optometry services provide our patients with complete eye care. We encourage every patient to come in to see us at least one time per year for an annual eye exam. This type of exam can help to track your eye and vision health while also helping us to spot problems, should they occur, sooner. This can aid in preventative care for many of the eye and vision concerns you may have.
Our eye care professional can provide you with a range of treatment and care options including:
Routine, annual eye exams
Follow-up evaluations
Contact lens eye exams and fittings
Pre-operative and post-operative care for refractive and cataract surgical procedures
Diabetic eye care
Pediatric eye care
Cataracts
Glaucoma screenings, treatment, and long-term care
Macular degeneration screenings, diagnosis, treatments, and long-term care
Eye injury care
Infection care
When you visit our optometry offices, we'll work with you to establish a standard level of care. We'll diagnose any type of eye or vision concern and then work with you to provide the best treatment possible. Talk to us about your specific needs including for:
Hard-to-fit contact lenses
Dry eye care
Kerataconus treatment
Strabismus and lazy eye care
Eye glasses, sports glasses, safety glasses, and both prescription and standard sunglasses
Get to Know Our Columbia Eye Care Professional
When you visit our eye care professional in Columbia, you can expect exceptional service and dedicated care. Our goal is always to provide you with the highest level of care. That means only keeping the very best professionals on hand. We also use the most advanced equipment and treatment options, giving you all of the support and care you need. And, with our in-house optical laboratory, we can manufacture prescription eyeglasses very quickly, ensuring you get your glasses in no time.
Dr. Dorothy Park & Associates Is Your Dedicated Optometry Provider
When you use the optometry services at Dr. Dorothy Park & Associates, you'll be in a modern, upscale location that's dedicated to providing you with quality service.
We accept cash, personal checks, American Express, MasterCard, Visa and Discover. And, we participate in most insurance plans including Medicare, Medicaid, Palmetto Health, VSP, EyeMed, and Tricare. Talk to our team about the insurance coverage you have or any payment related questions. We're happy to work with you.
Contact Dr. Dorothy Park & Associates for an Eye Care Appointment
Whether you need screening for cataracts or you need your annual eye care exam, Dr. Dorothy Park & Associates is available to work with you. Call our offices (803) 254-6306 in Columbia today for the eye care appointment you need. We offer convenient appointment times that fit your schedule. Call today for an appointment with one of our licensed eye care professionals.
Types of Payment Accepted
We accept Cash, Personal Checks, American Express®, MasterCard®, and Visa and Discover.
Insurance Plans
We participate with Medicare, Medicaid, PalmettoHealth, VSP, EyeMed, and Tricare. Check with our staff if you have other types of coverage.